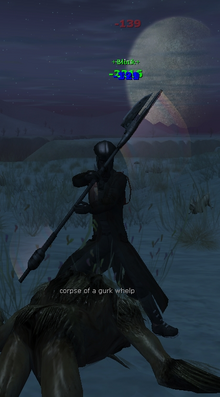 Pikemen use Polearm weapons and prioritize Blocking as their defensive technique. They are deadly warriors able to deny and cause harm to a large area around them, with access with several AoE (Area of Effect) abilities and extensive damage range for a melee skill.
Pikemen require 2,200,000 Polearm experience and a total of 99 skill points to master.
Pikemen Trainers
Tatooine - Mos Espa -2932 2385
Talus - Dearic 522 -2934
Rori - Narmle -5277 -2325
Naboo - Theed City -5376 4311
Corellia - Kor Vella -3412 3084
Community content is available under
CC-BY-SA
unless otherwise noted.