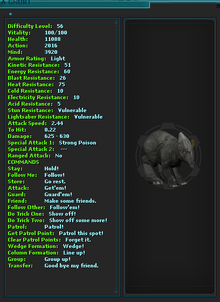 A Bio-Engineer has the ability to extract DNA and clone various creatures from around the galaxy. Using Genetic Modification they are able to customize these creations beyond their natural parameters.
Bio-Engineer requires 300,000 Bio-Engineering crafting experience and a total of 63 skill points to master.
Bio-Engineer Trainers
Tatooine - Bestine -1444 -3749
Talus - Nashal 4360 5250
Naboo - Theed City -5016 4009
Corellia - Coronet -427 -4651
Community content is available under
CC-BY-SA
unless otherwise noted.